About Us
Meet the Founder and CEO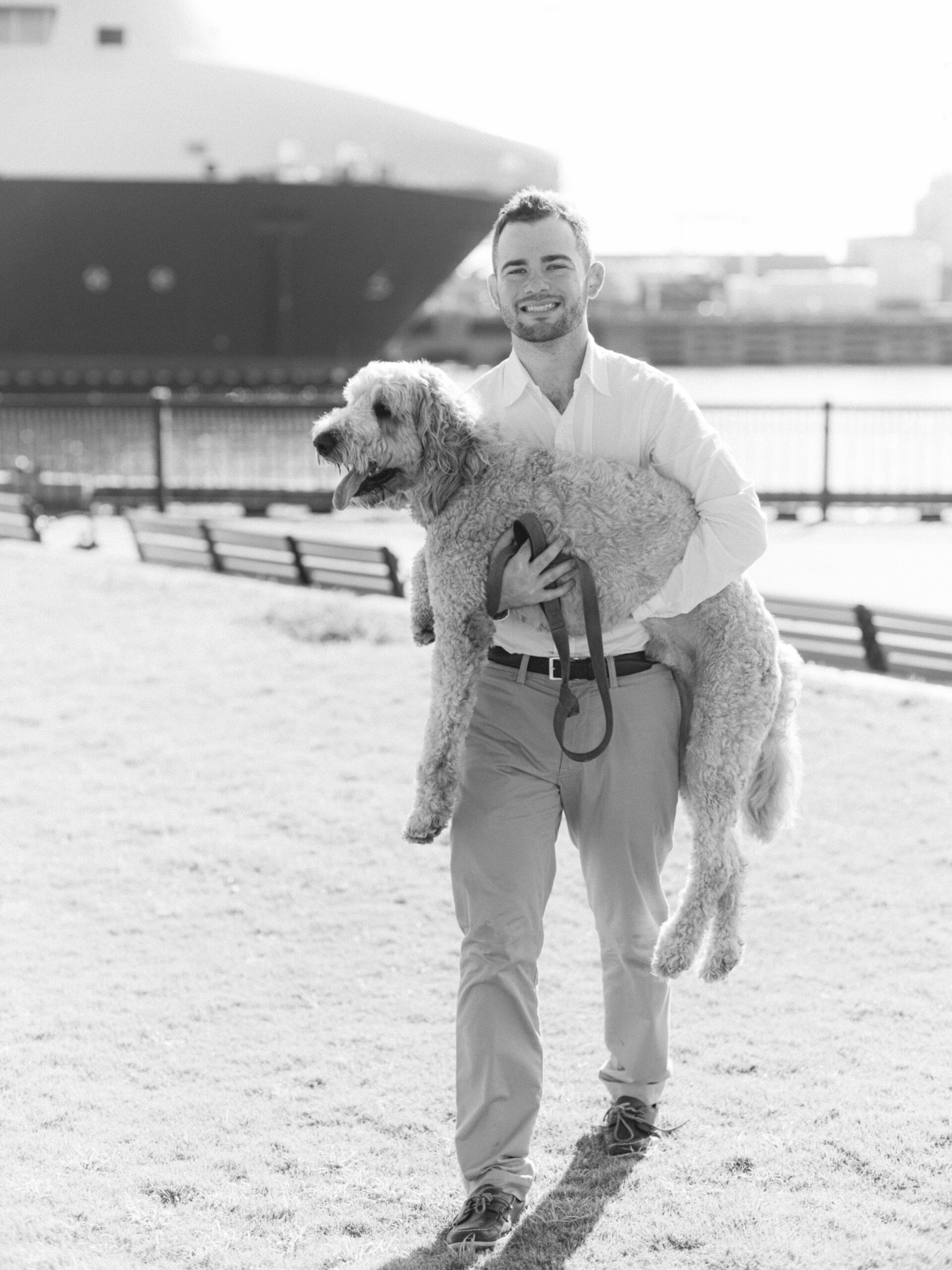 Hi! My name is Chris,and I am a lifelong animal lover who has always had a soft spot for dogs. I grew up moving around the east coast with my Marine Corps pilot dad, my mom, sister, and we always had a dog as part of the family. When I moved away to college at FSU, I decided to work for Rover to make some extra money and to enjoy some dog bonding.:) I really loved the experience! Leo, my goldendoodle, became a favorite companion during my second degree; he went with me everywhere I could take him. I realized how difficult it was to find someone to take care of Leo the way I would and thought about the fact that I'm sure a lot of people struggle with finding quality dog care givers they can trust. I graduated with a degree in Entrepreneurship and Finance. My dream has always been to use that education to run my own business. I began working as a Finance Analyst at a HR Company, but I decided to leave the corporate world and do one of the things I love most: spend time loving on dogs. My goal is to offer busy dog parents who adore their dogs a stress-free day or vacation knowing their dog is not being ignored or alone. Customer service, kindness, and trustworthiness is very important when you are entrusting someone with two of your most important assets: your dog and your home. I am offering you a premier service, one that you can count on. I will do my best to always be timely, professional, loving, responsive and communicative with you about your pup's visit with me. I will treat your baby like family. I am excited to share my lifelong passion of animals with the Pensacola community and hope you will sign up to "join the pack"!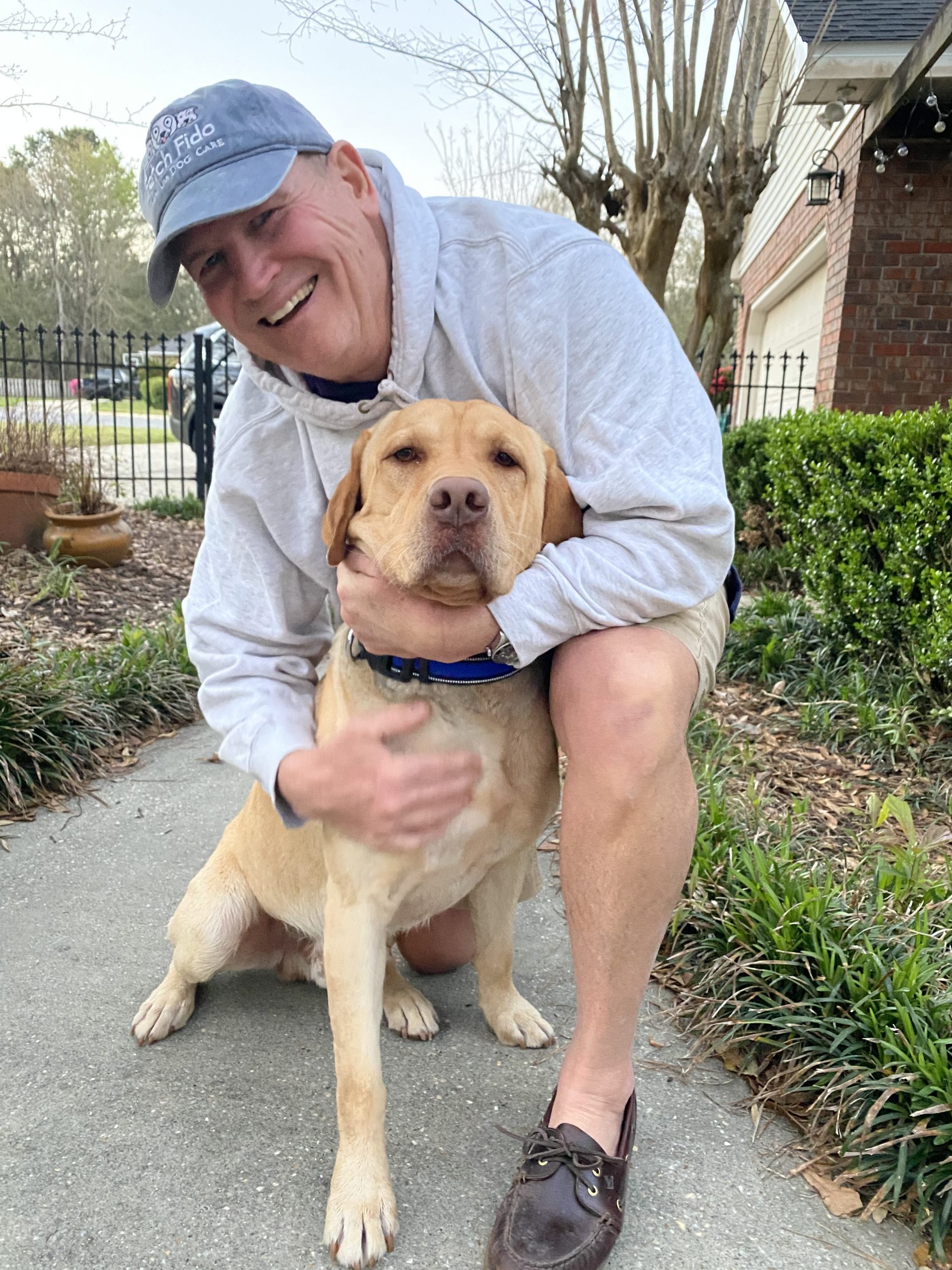 Chris
---
Strategic Planner
Dog Care Professional
Hi, I'm Chris. Some people call me by my call sign, Caveman. I love being part of Fetch Fido and supporting my son's exciting small business! I have been involved with dog and horse caretaking my entire life. My family owned several dogs throughout my childhood, mostly labradors and jack russell terriers. We also owned several thoroughbred horses which were shown at major horse shows along the east coast, so being involved in loving and caring for dogs is a treat for me. I am a University of Virginia graduate (Wa-hoo-wa!) and served in the Marine Corps as an Officer/Pilot for 28 years. I had the pleasure of commanding twice in Pensacola as squadron commander of HT-18 and MATSG-21. We love this area, especially the beach, and decided to plant roots here. I now work as a Simulator Instructor prepping our new pilots to serve our nation, which is very rewarding! In my free time, I love spending time and laughing with my family, hanging with my dogs, Rusty, Lucy, and Lulu, lifting weights, swimming, going to the beach, or reading a good book. At Fetch Fido, I act as the Strategic Planner and run the weekly IPR meetings, but my favorite role is supporting the Fetch Fido family by caring for the wonderful dogs in our care.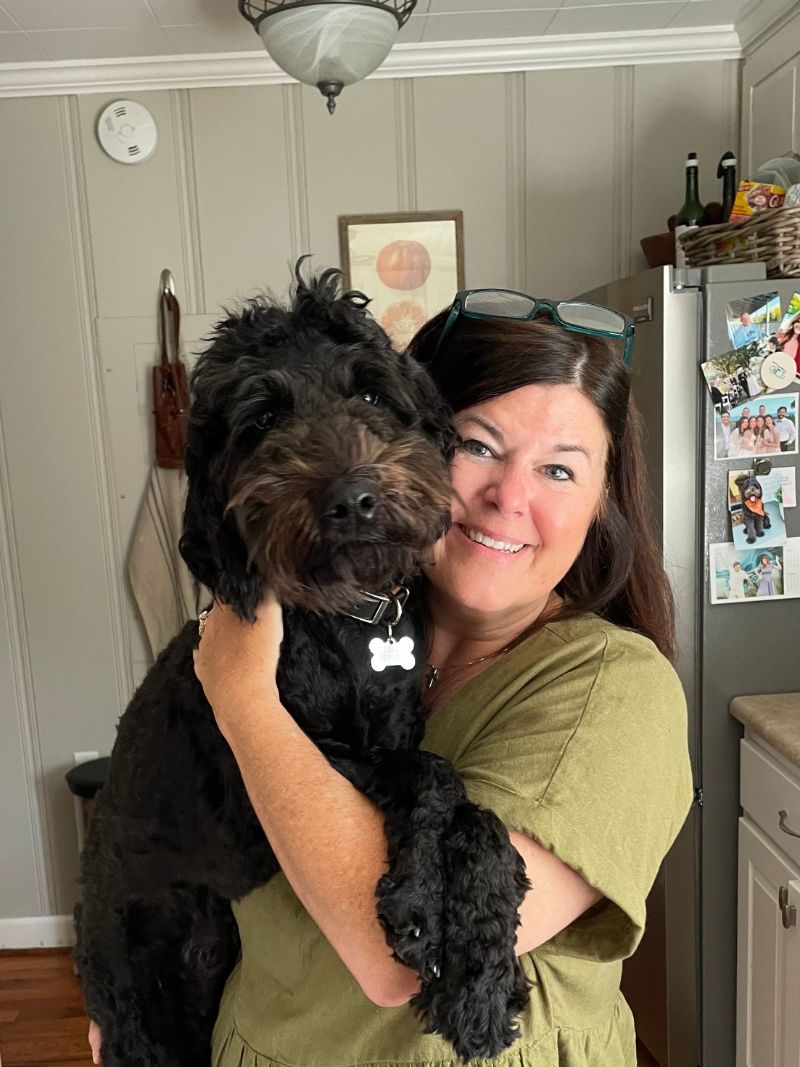 Shelley
---
Operations and Events Manager
Dog Care Professional
Hi, everyone! My name is Shelley and I love being a part of the Fetch Fido team and working with my son, the founder and CEO of the company! I grew up moving around a lot as a military kid, married a 46 helicopter pilot in the Marine Corps and continued to move around for many years as we grew our family! After receiving a masters degree in education, I taught everything from first grade through fourth grade and also, had the pleasure of homeschooling my children throughout elementary school. I also really enjoy planning parties and events. A big part of my children's birthday each year was creating a fun birthday theme together. These skills served me well in many projects, but especially when planning both my daughter and son's weddings. For Fetch Fido, I oversee operations, plan special events and prepare for some marketing events, such as the Wedding Expo, Barktoberfest, and our annual Thanksgiving Collaboration Give Away! Additionally, I adore helping families care for their pets because I have been an animal lover my whole life. I have a difficult time walking past a dog downtown without saying hello! Over the years, I have owned many precious dogs and each one has profoundly blessed my life.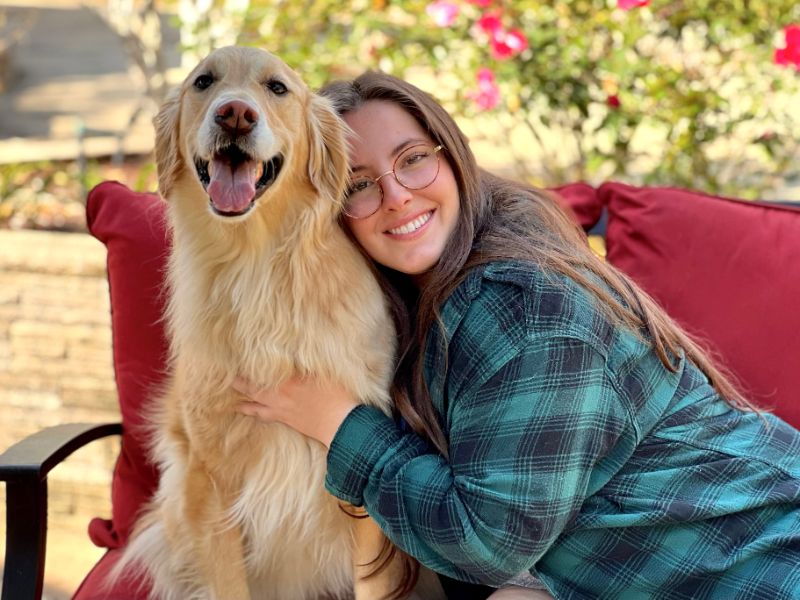 Lauren
---
Office Manager
Billing and Payroll Manager
Dog Care Professional
Hey everyone, my name is Lauren! I'm so excited to be a part of the Fetch Fido family! I was born, raised, and have gone to school here in Pensacola and have always had a huge love for all the dogs in this area. My little golden fur baby, Luna, has been my entire world for the past five years! We love going to the park, walking on the local trails for some fresh air, taking a dip in the pool, and having a nice cuddle! I have over 5 years of top-notch customer service and billing experience, and I'm excited to use my skills to give you and your pups the best care possible. I'm the Office Manager of the team and I also handle all Billing and Payroll needs for you and our team. I'll occasionally jump in and do some dog walking now and then to get some play time in with your pups as well! I really enjoy meeting you and your pups out at events, I'm always here for any and all questions you have!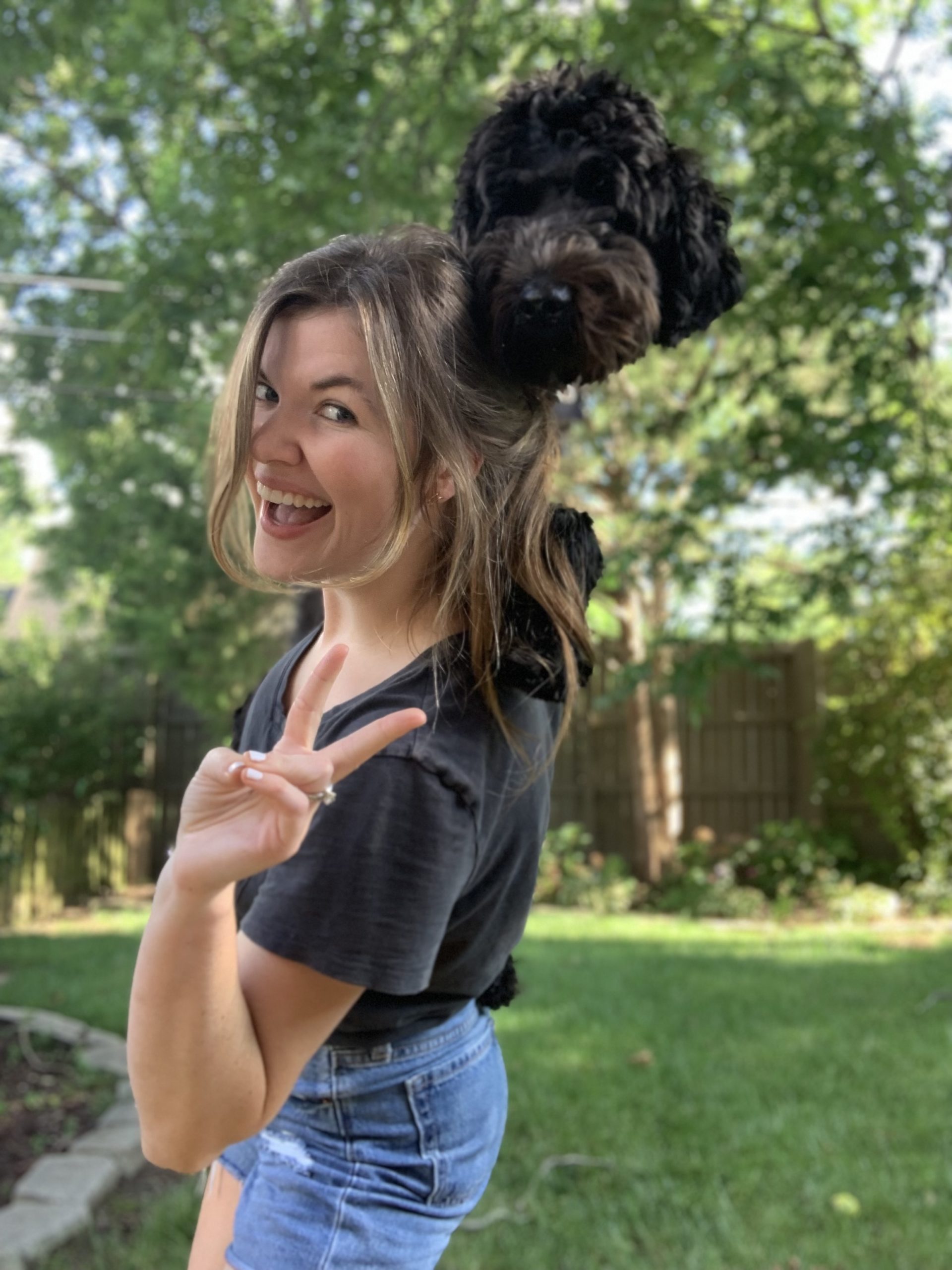 Grayson
---
Design and Marketing Director
Hi I'm Grayson! I am a dog lover, book reader, trail hiker, farmer's market enthusiast, beach lounger, sudoku queen, coffee cup hoarder, amateur* (emphasis on amateur) baker, inspirational quote junky who loves to fill my days watching witty British movies, drinking coffee with my people and family, eating good food with my husband and daughter, and snuggling my doodle, Luna. I'm the type of person who would be starstruck by Tim Keller, Queen Elizabeth II, and Joanna Gaines over the other rich and famous, if you catch my drift. In 2019, I graduated from Auburn University with my undergraduate and masters degree in Industrial and Systems Engineering. I have worked in the DoD Contracting space, until I had my daughter this past year. Now I'm living the dream of raising my baby and helping small businesses, like Fetch Fido, thrive with branding and design. I work to communicate Fetch Fido's heart and story. Can't wait to introduce myself to y'all at our future Fetch Fido events!! Come say hi!
Cheryl
---
Office Manager
Hi! I'm Cheryl! I am an over-caffeinated mother of four wild humans and am married to Blake who is the one who appreciates my bad jokes. Originally born in Cincinnati, but raised in south Florida, we are a military family who has had the pleasure to get to live in some really great places. We have 2 dachshunds who have traveled more than most do in a lifetime! (The absolute best travel buddies!) Rusty is 13 and Penelope, our mini is 8. I have always loved animals since I was little, so I am very excited to have joined the Fetch Fido team in the office!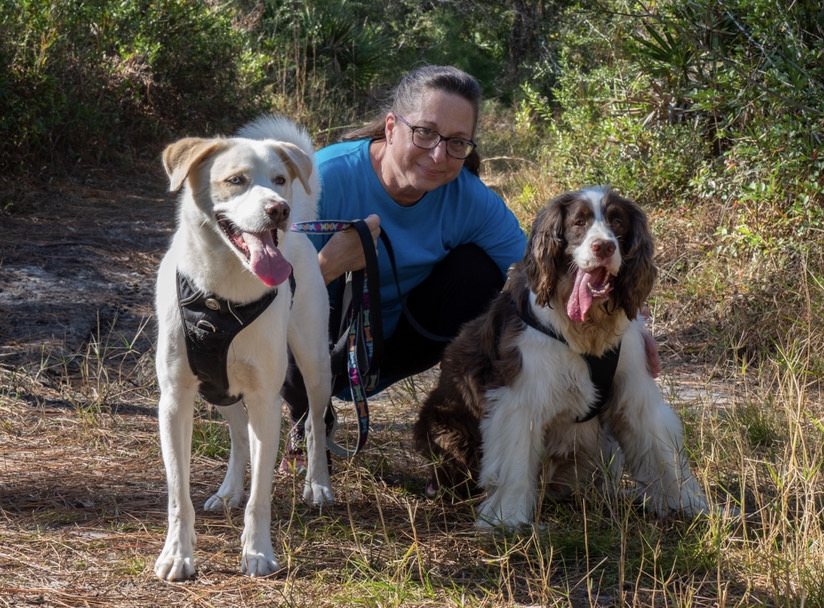 Connie
---
Dog Care Professional
Hi Guys! 👋 My name is Connie and I'm thrilled to be a new member of the Fetch Fido Family! 🎉 I've been married 35 years to a wonderful guy named Ricky, and we moved to Pensacola last October from SW Louisiana. We have 3 adult children, and currently 2 pups, a snake and lots of fish!😍 Wesley, our English Springer Spaniel, and Nero, our Husky/Lab rescue from Husky Haven of FL, are loving the Florida life! ☀️ Dogs have been part of my family for as long as I can remember. Several years ago I discovered the world of transporting rescue dogs and helped drive as few as one or as many as a mom and 10 pups to their receiving rescues, fosters, or forever homes. Ricky and I have rescued, fostered, and adopted pups in need, while still having our own fur kids. It wasn't always easy, but definitely rewarding. ❤️ In my "previous life," I have been a registered pharmacist and a massage therapist. With my love for dogs, I am currently studying to become a Certified Canine Massage Therapist. Just as massage can benefit people, it can benefit our 4 legged family members. Their quality of life can improve through stretching, joint mobilization, flexibility, and a healthier immune system. They can have an improved cardiovascular system and stress/anxiety reduction. I hope to be able to offer these services to our clients after I complete my study and hands on workshop in Toledo, OH this Spring. 🎉🥰 I am loving meeting all of the wonderful pups in the Fetch Fido Family and spending special time with all of them!🥰🎉❤️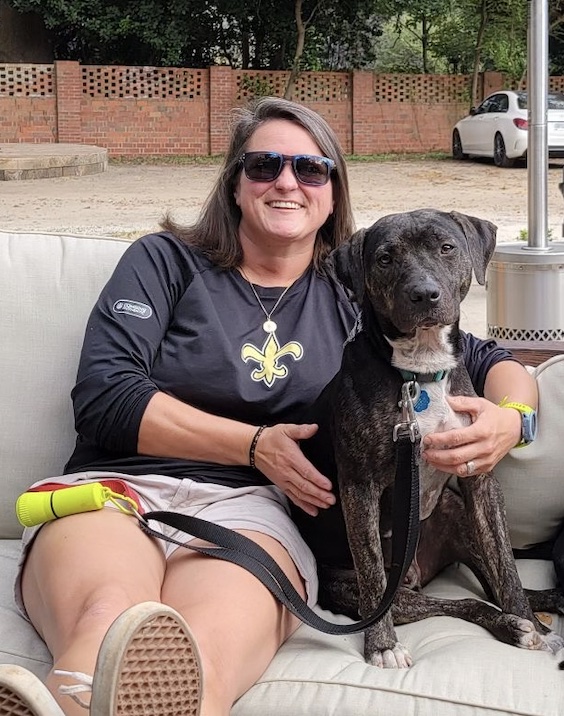 Jessica
---
Dog Care Professional
Hi! I'm Jessica👋 I'm an educator, an entrepreneur, a HUGE sports fan and you'll often see me in Red Sox gear or yelling Go Gators or Who Dat!? 🎉 I've been married for 7 years, I have 5 dogs, 4 of which are adopted . I love to read, travel, take adventures. I also enjoy craft beer and quality time with friends. I haven't met a dog I don't like and I'm passionate about helping those in need. ❤️ I am excited to be on the Fetch Fido Team and look forward to caring for your pups!🥰🎉❤️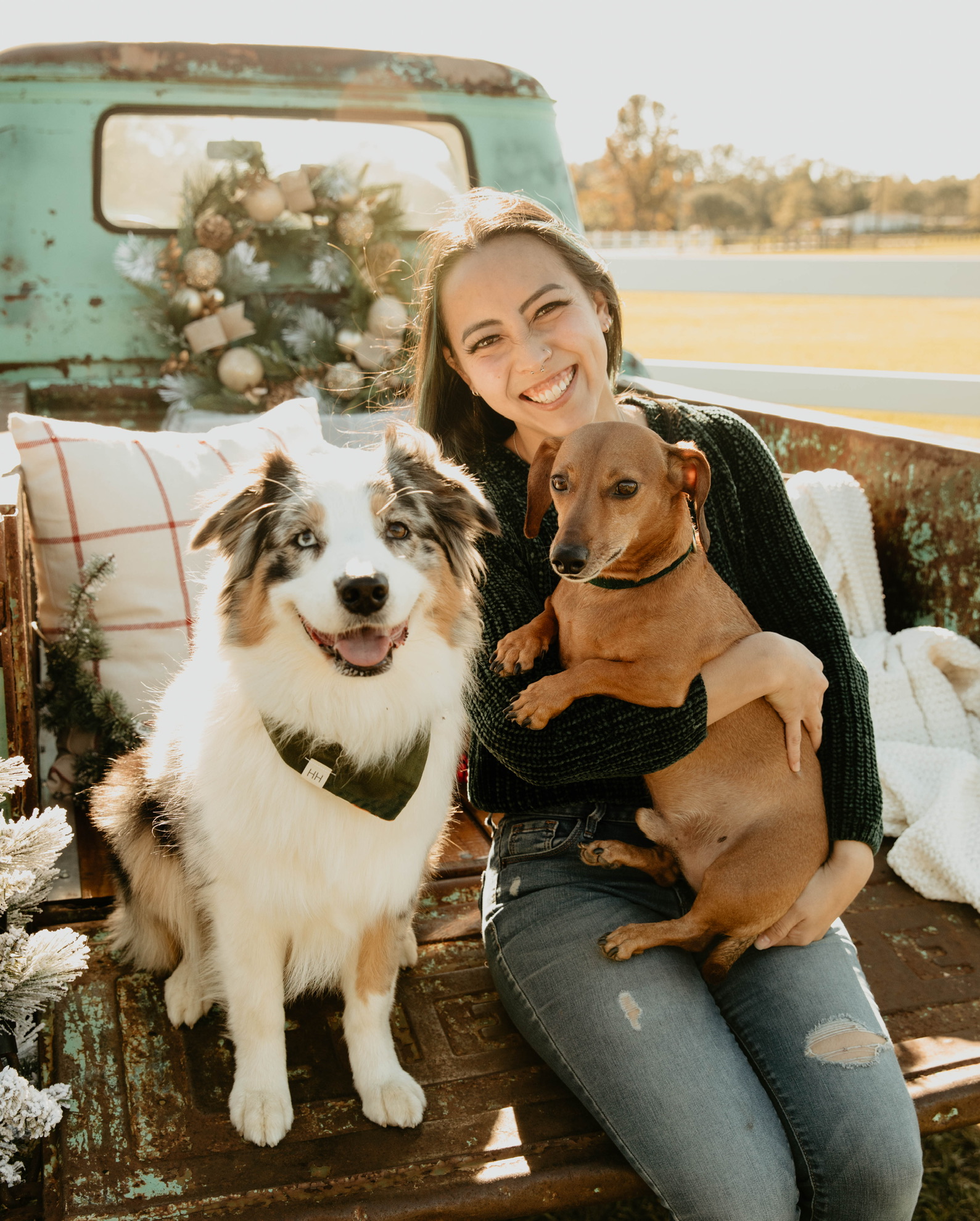 Mo
---
Dog Trainer
Dog Care Professional
My name is Mo and I am a nationally certified trainer through CCPDT and AKC. I have also attended the International College of Canine Studies and took classes in fear and aggression, and separation anxiety. I am beyond excited to start this journey with you all! Animals have always had a special place in my heart, so naturally, I have a pack of my own!❤️ With 5 pups, 2 ferrets, and a cat, my home is heaven for animal lovers.😍 My pups are great assistants in classes, so you may even get to meet them in the near future.🐾
I was born and raised in Japan and I moved stateside in 2015. I started my dog training journey in 2018 and I've been loving every moment of it ever since.😍 When I'm "off duty", I love to take my dogs on trails, coffee shop dates, and roller skating with one of my pups. I am so honored to be part of the Fetch Fido Family and I cannot wait to love on your babies while caring for them and also help reach your training goals through strengthening and building your bond with your furry family member! ❤️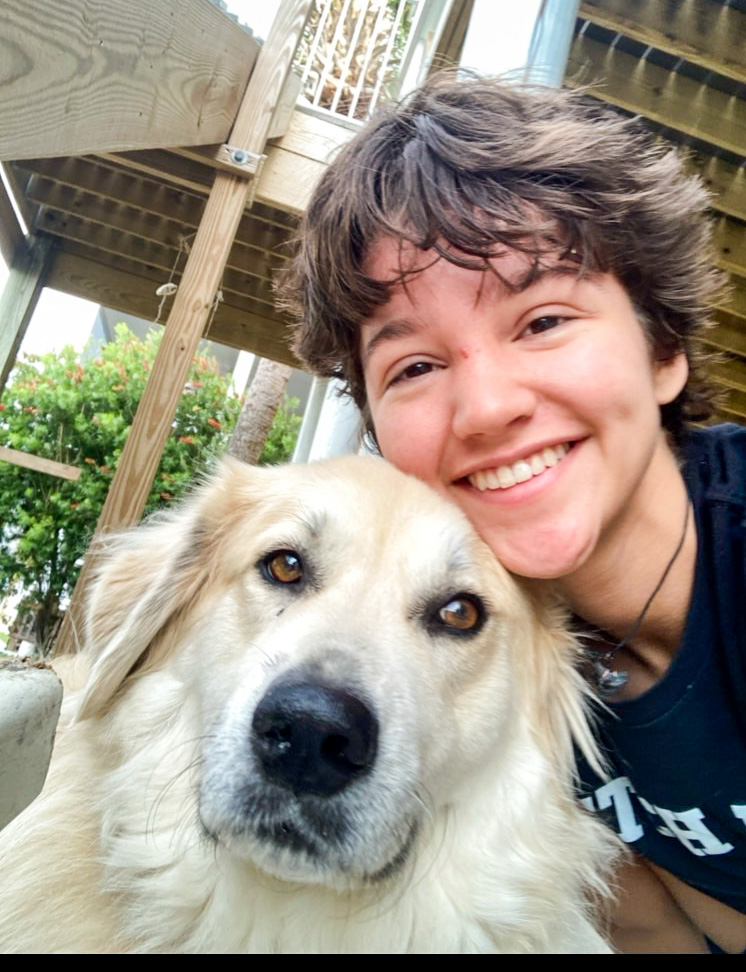 Hope
---
Dog Care Professional
Hi everyone! I'm Hope, and I'm so excited to be a member of the Fetch Fido team! I was born and raised right outside Atlanta, GA, but I just moved south to attend the University of West Florida. I'm studying Marine Biology, and I can't wait to explore the local ecosystems! I'm a bit of a nerd and I love reading, hiking, coffee, and travel. I have a crested gecko back home, and I'm a huge lover of all creatures! I'm so excited to hang out with all of the amazing pups in the Fetch Fido family!
What To Expect from Fetch Fido
Fetch Fido pledges to be reliable, transparent, safe, professional, and family oriented for our clients and their fur babies. In all that we do, these qualities will be at the forefront of our thoughts because your dog is our most important client. The mission and passion of this organization is to love your dog unconditionally, provide service that is on par with being family, and to help the owner alleviate anxiety of leaving their furry friend. The result of your expectations should be that your dog is being loved and pampered to the standards and above the expectations of the service. We strive to be an organization whose mission and number one priority is to be a partner in making sure your dog has an amazing life.
We will provide:
1
Free in Home Consultations
We will come to your home to meet your pup and you, assess his/her health and exercise needs, recommend exactly which plan is best for both of you, and answer any questions you may have about us and our service. This meeting also provides a great opportunity to show us your pup's favorite things and to tell us about the little quirks/character traits which make your pup so unique and lovable!
2
Top Dog Customer Service
Fetch Fido prides itself on being responsive, reliable, and transparent by delivering first class professional dog care service to you and your pup; our clients can count on this always. However, Fetch Fido's primary focus is giving your furry family member the exercise, attention and care required to live a long, happy and healthy doggy life!
For Fetch Fido, your pet's happiness, care and well-being is JOB ONE. We are PRESENT when we are with your dog(s). We play with them, snuggle with them, exercise them, and make them feel loved. Treating them like they are our own pup will always be a priority and the hallmark of our service to you.
4
Team Members You Can Trust
We realize handing over a key to your home can be a stressful experience for some folks. To reassure you, we have created extensive measures to make sure you can feel completely comfortable with the Fetch Fido team. First, all of our professionals are college educated, trustworthy individuals who show a genuine interest in caring for pets and have dog walking and pet sitting experience. During the hiring process, all Fetch Fido team members are thoroughly screened with an extensive interview, background and reference checks. Second, we personally train all Fetch Fido Dog Care Professionals with a formal corporate training program to guarantee the quality of care and the top level of service your pet deserves. Lastly, Fetch Fido is bonded and insured; in the unlikely event an accident does happen, you can be totally confident your home and your pup will be fully protected.